". . .While it could be read independently, Family of Choice flows seamlessly from the earlier book (Another F-Word,). . .Characters are well-developed, multi-layered and realistic. Rory's reluctant moves to reconcile with his once-abusive father ring with authenticity. Top-notch writing creates an engaging story that draws one forward, making the reader care about what happens next." Oberlin, Ohio
"

This is a sensitive and moving account of a short, yet important, time in the lives of two men and their relationships with their families and each other. This author seems to have moved from a wonderful story teller to an insightful observer of the inner persona of her characters."
Ft. Worth, FLA
"The third by this author, her writing has matured to the point that I found it difficult to put this one down...so I didn't. Dr. Rory's (and his kids') reactions feel real-life raw and fresh, their journey to affirming their bonds as family gives us a glimpse at redemption for each of three generations and hope for the fourth." Statesville, NC
"...an engaging story with well developed and down to earth characters. Perhaps the greatest lesson to be learned is that there can be forgiveness to heal the wounds of the past. A must read for anyone who has felt the pain of rejection and loss." Chicago, IL
"...well written, I care about the characters, and look forward to anything else Lissa Brown decides to write." Orlando, FL
" A compelling story told by a gifted storyteller. . .smooth and engaging from start to finish. I couldn't rate it less than five stars." Anchorage, AK
"This is my first Lissa Brown novel and it won't be my last. It begs for a third Dr. Rory book, so hopefully Ms. Brown is working on one."
"Once again, Brown delivers a meaningful message in her beautifully written novel. She manages to make the reader truly identify . . . each character. I found myself wrapped up in the story. . ." New York, NY
". . .written with wit, compassion, insight, integrity and inspiration. . .This engaging and truthful story is one to share because the emotional impact will promote worthwhile and lively discussion about critical issues families have in common." Westfield, NJ
". . .The character development is great. . .The power of forgiveness is explored well and is a main theme, and is characterized in a realistic fashion. . .another home run with Family of Choice." Greenville, NC
". . .a universal tale about the challenges faced by any adult, gay or straight, in loving our very imperfect partners, children and parents. Brown's writing is fluid and engaging. Expect to keep turning pages. . .Expect a few lumps in your throat along the way." Boone, NC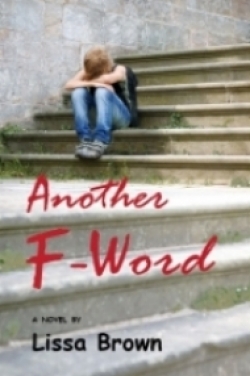 ". . .wonderful. Brown is able to deftly paint moments of tenderness, humour and tragedy with equal skill. . .a must for anyone who wishes to go beneath the surface and truly understand what homophobic bullying is." London, Eng.
"WOW, WOW, WOW! I had a hard time putting it down. The characters captivated me, the story was beautifully written, the twists kept me on my toes, and it made me smile, laugh, gasp and cry, all the things a fantastic book should do." New York, New York
". . .engaging and enlightening without being didactic and preachy. . .an excellent job of revealing the complexities of family relationships as they either solidify or unravel in the face of the devastating realities of bullying."
Hardy, VA
"Take my advice and go for this ride. You will get knocked around a bit, but you'll be OK at the end. . . It'll touch your heart in places you didn't even know were there." Geneva, Switzerland
"The author has an amazing way of pulling you into the story, making you care about the characters, delivering the unexpected and finishing with a sigh of gratitude for having been part of the story. . .by far one of the most important books I have read in a decade." Charleston, South Carolina
". . .beautifully and sensitively written by an author with a real talent for telling the story of a gentle boy who grew to be a real man. The author gave me a personal connection to these people, and that is rarely found in this genre."
Daytona Beach, Florida
". . .at any level, a story tastefully told by an expert story teller. On a deeper level, it is a guide to family and friends on how words can shape relationships and break down family structure. . .difficult to put down. . .clearly Lissa Brown has it captured." Anchorage, Alaska